Reticulated Vitreous Carbon Foam
With its patented fabrication process, Ultramet manufactures reticulated vitreous carbon (RVC) foam in a broad variety of shapes and pore sizes. RVC foam has 97% open porosity, low pressure drop, and a three-dimensional cellular structure.
Advantages of RVC
Extremely low density (0.045 g/cc)
High surface area
Thermally insulating
Electrically conductive
Easily machinable to near-net-shape
Stable at high temperatures
Resistant to thermal shock
Chemically inert
Variable pore size
Low thermal expansion
Ability to apply thin carbon/carbon facesheets to create lightweight sandwich panels
Applications of RVC
High temperature insulation
Filled with aerogel (non-ablating)
Filled with carbon/phenolic (ablating)
Cryogenic temperature insulation (filled with aerogel)
Furnace fixturing and tooling
Core for lightweight, high stiffness sandwich panel
Catalyst support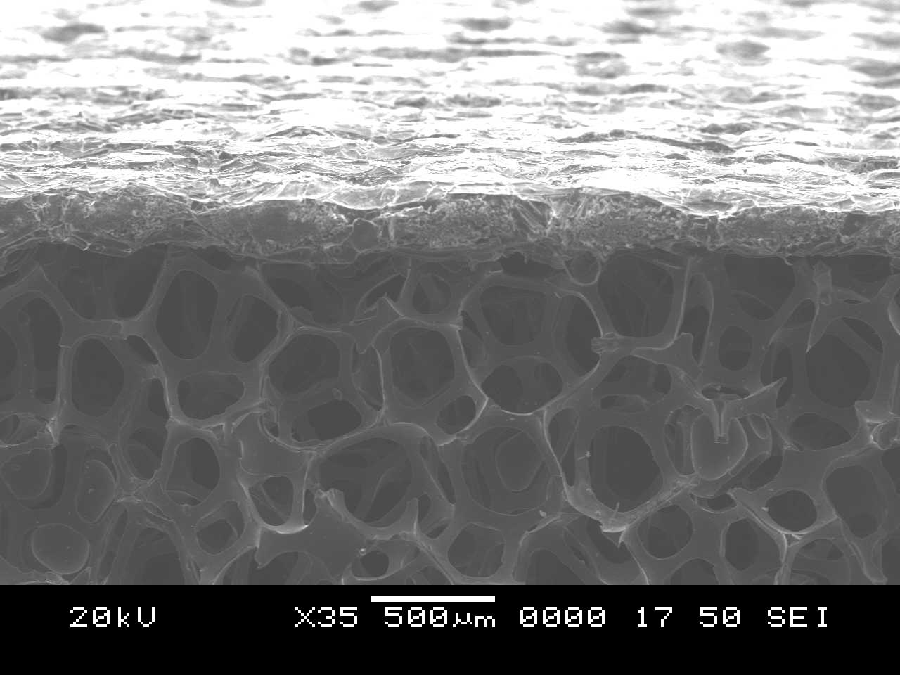 Single-ply C/C facesheet processed directly on surface of RVC foam
Ultramet fabricates RVC foam in pore sizes of 10, 20, 30, 45, 65, 80, and 100 ppi. In addition, Ultramet can fabricate compressed RVC foam, which provides anisotropic properties.