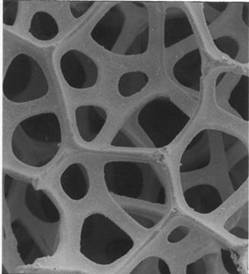 Kaplan-Ultramet Award in Biological Physics
The Center for Biological Physics at UCLA gratefully acknowledges an endowment provided by Richard Kaplan, a UCLA physics alumnus (MS 1962) and founder of the research and development company Ultramet. Thanks to this generous award, the Center will be able to offer the Kaplan Ultramet Award in Biological Physics, beginning in Fall 2014, to a deserving graduate and undergraduate student each year. This award will not only help support student research at UCLA, it will also provide new opportunities for promising students to broaden their study of physics by attending international research institutes, participating in conferences, and visiting collaborators world-wide. Read more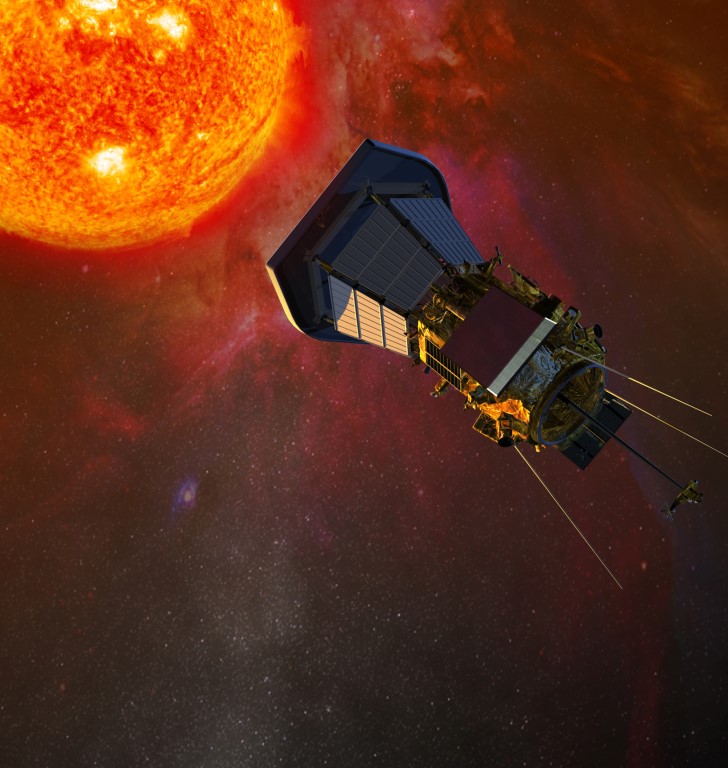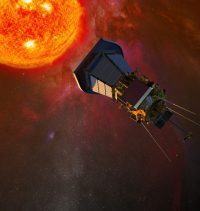 The Parker Solar Probe
NASA's Parker Solar Probe will be the first-ever mission to "touch" the Sun. The spacecraft, about the size of a small car, will travel directly into the Sun's atmosphere about 4 million miles from our star's surface. The Parker Solar Probe officially launched on August 12, 2018 at 3:31 a.m. EDT (7:31 UTC).
Explore how Ultramet helped design and manufacture a revolutionary heat shield able to withstand extreme heat. Read More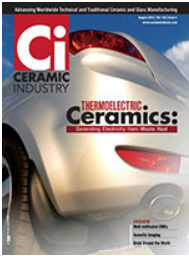 Ceramic Industry
Ultramet's work in melt infiltration of refractory ceramic matrix composites (CMCs) is featured in the August 2014 issue of Ceramic Industry.
Refractory CMCs are of considerable interest for a range of high temperature and severe environment applications. Ultramet's melt infiltration process promotes rapid, cost-effective fabrication of CMCs.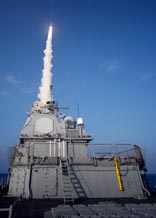 Standard Missile-3
For more than a decade Ultramet manufactured rhenium components for the solid divert and attitude control system of the Standard Missile-3 (SM-3), Block IA, the Navy's mobile ballistic intercept system.
On February 20, 2008, the Navy used the SM-3 to intercept a broken spy satellite and explode the satellite's tank carrying toxic hydrazine rocket fuel. Right, launch of SM-3 from USS Lake Erie (CG 70) on February 20, 2008.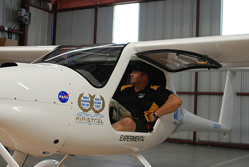 Personal Air Vehicle
Ultramet's open-cell ceramic foam was an enabling technology for a modified RV-4 aircraft that won the $50,000 Noise Prize in the 2007 CAFE Foundation's NASA Personal Air Vehicle Centennial Challenge on August 11, 2007, in Santa Rosa, California. The muffler on the RV-4 was lined with Ultramet's silicon carbide foam broadband sound absorber and was built using Ultramet's assembly techniques. While flying at 192 mph, the aircraft operated at a noise level three times quieter than that of most small aircraft.
AFRL


Ultramet's work in advancing structural thermal protection systems, particularly for the scramjet, is included in the 2007 edition of AFRL Technology Milestones.
Published annually by the Air Force Research Laboratory (AFRL) at Wright-Patterson Air Force Base (Ohio), AFRL Technology Milestones is used by AFRL to inform leadership and the general public of significant technology advances and revolutionary developments in the Air Force research program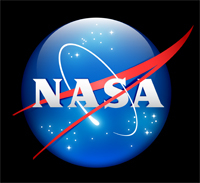 NASA has included four Ultramet SBIR programs among its
SBIR/STTR Success Stories:
Fiber-Reinforced Ceramic Matrix Composites for High-Temperature Environments
High Temperature Oxidation-Resistant Thruster Materials
High Temperature Turbine Blades
Lightweight Structural Foams from Ceramic Materials
Ultramet programs have been featured in the following NASA Tech Briefs: Advanced Materials and Manufacturing for Low-Cost, High-Performance Liquid Rocket Combustion Chambers, January 2013
Lightweight, Ultra-High-Temperature, CMC-Lined Carbon/Carbon Structures, February 2011
Economical Fabrication of Thick-Section Ceramic Matrix Composites, December 2010
Method of Heating a Foam-Based Catalyst Bed, December 2009
Improved Mufflers for General Aviation, January 2009
Rapid Fabrication of Carbide Matrix/Carbon Fiber Composites, September 2007
Modifications of a Composite-Material Combustion Chamber, June 2005
Oxide Protective Coats for Ir/Re Rocket Combustion Chambers, September 2003
Mirror Structures Made of Pyrolytic Graphite, January 2001
Foam Heat Exchangers, April 1999
Progress in the Development of the Regenerated Diesel Engine, August 1996
Medical Design Brief, posted October 2011